API Management Platform for Small and Mid-Size Enterprises
An API management platform ensures organizations meet high performance securely by centralizing the control over the API integrations. With the total enterprise setting, the platform analyzes and controls APIs.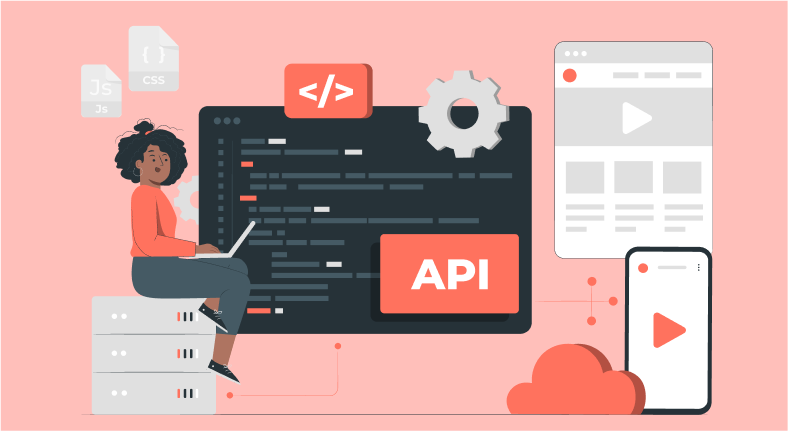 API acts as a software intermediary for applications that interact with each other. The interface is a set of definitions and protocols to build and integrate application software. So, APIs allow products and services to communicate with other products and services without knowing how they got implemented. The process helps simplify application development and saves money and time for business organizations. API management platforms are significant for managing APIs that connect data and applications across clouds and enterprises.
What is API Management Platform?
API management platform helps design, publish, document, and analyze APIs in a secure environment with advanced security features. Organizations can guarantee that their APIs are secure and consumable via an API management platform. The system allows organizations that create APIs to monitor activities and ensure the requirements of developers and applications using the interfaces. Organizations implement strategies using API management platforms to respond to the rapid changes in customer demands.
API management platforms offer multiple features and allow users to perform the below tasks.
API Design
API management platform allows users, developers, and partners to design, publish, and deploy APIs, record documentation, secure descriptions, policies, runtime capabilities, usage limits, and other relevant information.
API Gateway
The api management service serves as the best api gateway that acts as a gatekeeper for the APIs that enforce security requests and policies and guarantee security and authorization.
API Store
The API management platforms such as Unified.cc allow users to keep APIs in store where they get exposed to internal and external stakeholders. The API store is a marketplace where users can subscribe to APIs and receive support from other community members.
API Analytics
API management software enables users to monitor API usage, transaction logs, load, historical data, and other metrics to analyze the success of the APIs.
Challenges for Small and Mid-Size Enterprises
Small and mid-size enterprises have a lot of potential for growth and development concerning innovation, entrepreneurial spirit, and job creation. However, the sector is struggling because of the burden of multiple challenges.
Inadequate Access to Marketing Platforms
Most small and mid-size enterprises get subjected to weak market linkages because of a lack of marketing facilities and insufficient governmental support. So, the marketing paths and product sales continue to face hassles without efficient marketing platforms.
Lack of Technological Access
A few enterprises resort to traditional methods despite advancements in technology in the past few years, resulting in low productivity. The process renders the enterprises uncompetitive in the market and closes the scope for their growth.
Inconvenient Regulatory Practices
Organizational and regulatory practices like taxation, collateral securities, construction permits, etc., have become constraining factors for small and mid-size enterprises that affect their growth. The regulatory practices prevent enterprises from enjoying freedom when doing business in the market.
Solutions for Enterprises
API-led connectivity is the best solution for small and mid-size enterprises to overcome their challenges. Enterprises must rely on APIs to deliver services and ensure efficient data integration services.
Here is how APIs can help enterprises grow and enhance their business strategies.
Competitive Advantage
Organizations with unified API control can compete efficiently in online markets. API's presence indicates that the buyer's team needs no software development work or custom integration to execute deals. So, the interface helps business partners fulfill their contractual obligations and enjoy a competitive advantage over rival organizations.
Economies Of Scale
APIs work wonders during business partner integrations within enterprises. A well-designed API such as Unified.cc supports unlimited partner integrations with the same functions and structure to ensure good economies of scale for enterprises. Moreover, the per-partner cost of implementing deals also decreases with the API integration platform into the system.
Business Problems
API management platforms provide multiple inexpensive features to enterprises to solve their business problems. So, APIs are a good point for enterprises to explore potential business benefits and execute new market strategies for further growth. Moreover, the interface enables one-way information flow from the organization to ensure advanced security.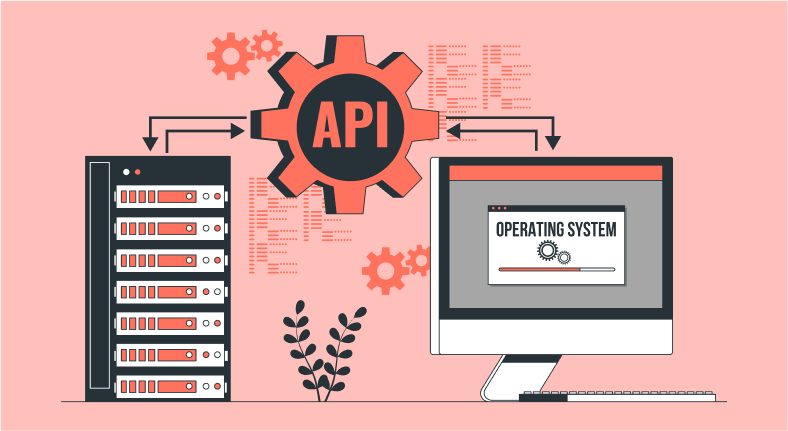 Advantages of API Management Platform
API management platform allows digital transformation for business organizations to unlock the potential of their digital assets. APIs allow businesses to promote collaboration and innovation by connecting digital assets to other business systems.
So, API has become a significant part of the digital landscape in businesses. Here are the advantages of the API management platform.
Increased Agility
APIs ensure agility, speed, and cost-effectiveness in the application and software development processes. API management platform such as Unified.cc enables enterprises to create new APIs and manage the existing ones in a securely and flexibly.
Workflow Customization and Automation
API management platform allow you to build and deploy APIs instantly. Interface management platforms make it easier for you to manage APIs instead of using cloud platforms. The best part about the API management platform is that it enables you to automate workflow and customize workflows within the organization's convenience.
Strategic Decisions
API management platform gives enterprises the power to monitor, measure, and optimize API usage. The interface also helps you make strategic decisions using analytics tools and metrics. The API ecosystem offers multiple ways to collect real-time analytics so you can work on your areas of improvement and enhance your business.
Security
APIs are an integral part of software and applications and because of this organizations look for multiple ways to leverage them. You will find multiple APIs in the market and across systems. So, you must have an efficient API management platform so that you get access to only the best ones to get implemented into your system. The process helps you ensure that the APIs are secure and protects your business by creating a hybrid, multi-cloud platform.
Summing It Up
API management platform help manages multiple API functions like API functioning, creation, monitoring, securing, and implementation. The interface ensures proper documentation, increased security levels, high reliability, regular visioning, and thorough testing services.
If you are looking for a reliable unified API management platform for your business system, Unified.cc by 500apps is your answer. The software enables integrating multiple APIs with a single API development service without connector-specific variations. The best part about the software is that it helps speed up the application development time and allows team members to focus on priority tasks. The software also eliminates the requirement of creating multiple codes for single system integration. Therefore, Unified.cc is your business's best API management system to create applications and ensure reliable data exchanges.
Know Why Unified.cc is Best for Unified API Platform?
#2
Lower Maintenance Cost
#5
Multi - APIs Connectivity
#7
Performance Tracking & Monitoring Tool
#8
Centralized Logging System
#9
Unbelievable pricing - the lowest you will ever find
#10
Everything your business needs - 50 apps, 24/5 support and 99.95% uptime
Join the SaaS Revolution
All-in-One Suite of 50 apps

Unbelievable pricing - ₹999/user

24/5 Chat, Phone and Email Support