How API Integration Platform Improves Website Performance
An API integration platform ensures that enterprise systems function seamlessly. It establishes a connectivity between programs and applications and provides technical medium for interaction between data, applications, and devices.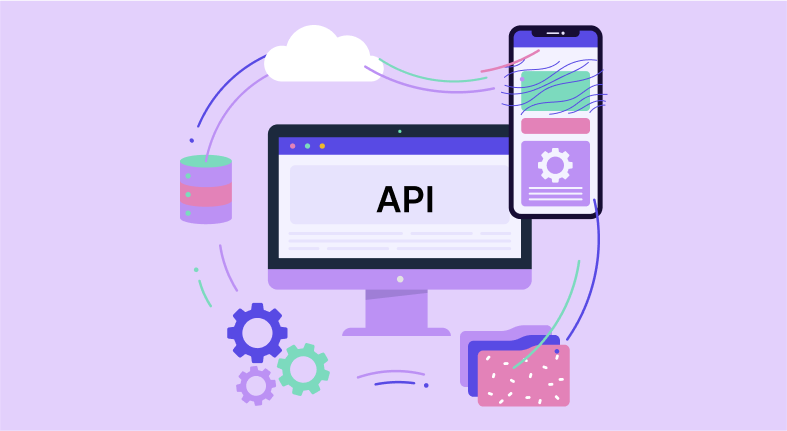 An application programming interface (API) is a set of protocols and definitions to build and integrate application software. API is a mechanism that enables two software components to communicate with each other via definitions and protocols. You can seek help from a unified API control to multiple aggregate API integration platforms in the same software or application category to make integrations flexible with normalized data.
API integration platform includes a set of programming codes that enable data transmission between one software application and another. The integration also contains the data exchange terms for applications.
API integration platforms consist of the following components.
Technical specification with the data exchange options between solutions.

The software interface is written to a specification that represents it.
The best part about popular api gateway is that the software interface allows two applications to interact with each other without user intervention.
How Does API Integration Platform Work?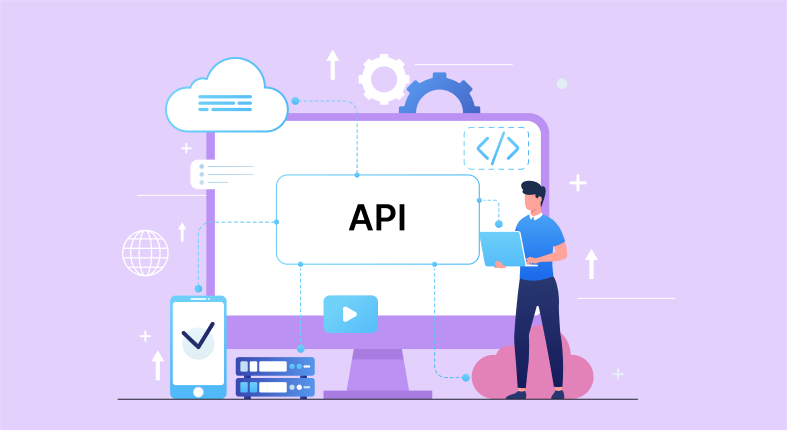 API integration platform refers to a set of rules that define how machines, applications, and computers can talk to each other. The communication protocol is intended for use by a computer or an application.
API integration platforms sit between the web server and the application. When the user initiates an API call, it tells the application to conduct some tasks. Then the application will use the API integration platform to ask the webserver to conduct a task. The API integration platform acts as a middleman between the web server and the application, and the API call is the request.
You use API integration platforms or api development to request the information you need whenever you use software to communicate with another software.
However, API integration platforms are not limited to the web. You will find APIs for every system or machine that expects to interact with other systems or machines, respectively.
APIs and WordPress
WordPress is a free and open-source platform for creating applications and websites. The content management system (CMS) is a popular tool for individuals who do not have any coding experience. Individuals can build blogs and websites using WordPress that do not cost anything. The best part about WordPress is that anyone can install, use, and modify the platform for free.
WordPress is one of the safest CMS platforms that guarantees advanced security with updated plugins and secure passwords. Now, what is the connection between APIs and WordPress? How do you integrate APIs into the platform?
We will first discuss WordPress API, which is a plugin, theme, and add-on interface created by the makers of the platform. The unified API can get separated into multiple API sections that cover a different set of functionalities.
Now, the final question is – how do you integrate an external API into a WordPress page?
You will find two areas within WordPress to integrate the API integration platforms – themes and plugins. Most developers prefer plugins over themes because they can use plugins multiple times but change the themes only once for the WordPress page.
Here is how you can integrate an external API into a WordPress page:
Get an API key for the integration into the WordPress page. Try analyzing the price and features before you choose the key.

Create a theme folder and a stylesheet for the child theme. You can skip this step if you already have a child theme installed on your WordPress site.

Enqueue the stylesheet in the functions.php file in the new child theme folder.

Activate the child theme feature in the WordPress admin area that comes under the themes section. You can also add images to the theme by capturing an image or uploading it from the backend.

Create a custom page template to interact with the api management tool.

Save the new file name and location and copy it over the custom page template for the parent theme.

Pull out the code you receive from the loop and add the API integration platform.

Add a new page using your custom page template that becomes available as an option within the WordPress admin area.

Select the custom template to add the new custom page with the integrated API. You will notice the final results on the WordPress page.
REST API for WordPress
WordPress REST API is an interface that developers use to access the platform from outside. Here, REST means Representational State Transfer, and it provides standards that web systems can use to interact with each other.
WordPress REST API is designed to transform WordPress from a content management system to an efficient application platform. WordPress uses the api management service to integrate JavaScript-based interfaces with the database. The rest api integration helps widen the application range that WordPress can get used by multiple systems.
The REST API provides URLs that represent pages, posts, taxonomies, and built-in WordPress data types. An application can send and receive JSON data to the REST API endpoints to create and modify content on a specific site.
WordPress provides multiple sets of tools and interfaces to build sites. REST API is one of the best interfaces to write themes, plugins, or external applications as client-side Java applications or standalone programs.
So, the WordPress REST API offers a structured way to access content within site. Any programming language that makes HTTP requests can use the rest api development to interact with WordPress.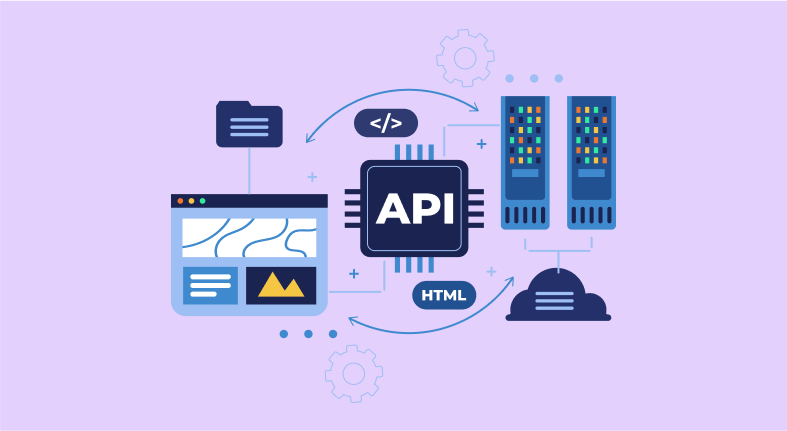 Custom WordPress API Plugins and Integrations
Custom APIs can help aggregate data from multiple sources to add relevant business logic and return results in a gadget-friendly manner. You can create custom REST APIs for WordPress to build up a library of services that can get used by multiple apps and intelligent bots.
You must define a set of endpoints that can get called by an application when you create a custom API integration platform. The endpoints include resources to request and respond to details within a WordPress page.
So, the custom WordPress REST API plugins and integrations allow you to create custom endpoints to fetch, modify, create, or delete data with an easy-to-use graphical interface. The plugins and integrations also allow an external API integration service into the WordPress site to interact with third-party platforms to fetch and update data.
Summing It Up
API-led connectivity is significant for applications and software to interact with each other without external user interference. So, API acts as a communication channel between software and applications to ensure safe data exchange and transmission.
If you are looking for a unified API platform for your application and software integrations, Unified.cc by 500apps is your answer. The software allows you to connect multiple APIs with a single api integration without connector-specific variations. Unified.cc also helps speed up the development time and allows your team members to focus on priority tasks. So, switch to this amazing software from 500apps and explore the world of efficient API integration platforms today!
Know Why Unified.cc is Best for Unified API Platform?
#2
Lower Maintenance Cost
#5
Multi - APIs Connectivity
#7
Performance Tracking & Monitoring Tool
#8
Centralized Logging System
#9
Unbelievable pricing - the lowest you will ever find
#10
Everything your business needs - 50 apps, 24/5 support and 99.95% uptime
Join the SaaS Revolution
All-in-One Suite of 50 apps

Unbelievable pricing - ₹999/user

24/5 Chat, Phone and Email Support