How Unified APIs Essential for a Seamless Digital Experience
The average corporation employs 110 pieces of software, a ninefold increase from five years ago, and they have an increasing number of systems to select from. In fact, studies predict that the number of SaaS applications used by companies will rise to 1 million by 2030. Thus, businesses require an external platform, a unified APIs that can integrate all their SaaS applications.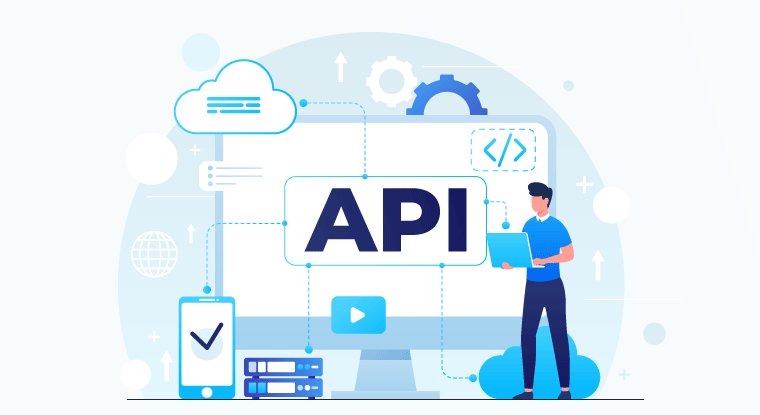 What is Unified APIs?
A unified API is a "meta" data format that allows developers to communicate with multiple different systems' APIs through a single interface. Simply put, a unified API merges APIs from many suppliers into a single API platform that allows you to access all of their endpoints. It adds a layer of data abstraction to let systems communicate more readily with one another.
Unified APIs relieve developers of the burden of learning the intricacies of each system. It also adds a layer of protection because a partner system does not need to directly access the principal database of another system.
How Can the Unified API Platform Be a Solution?
There are several issues with one-time API integration. To begin, onboarding requires time and effort. You must perform documentation research, learn HTTP methods, and deal with custom objects and fields to integrate your applications. You must also devise security measures, confirm that the API fulfills all criteria, test the API, and address any issues. These challenges do not end even after integration.
APIs are always developing, and developers must adjust their integrations to new versions regularly. These issues are exacerbated when combining numerous APIs from various suppliers. The APIs might have completely distinct API styles (REST, RPC, SOAP, GraphQL, etc.). They may convey payloads in various data forms and employ various data models.
These factors make API management significantly more challenging. However, using a unified API simplifies API management. Unified API offers several other benefits as well. They are mentioned in the sections below.
Unified API Provides a Consistent Experience for Users across All Devices and Platforms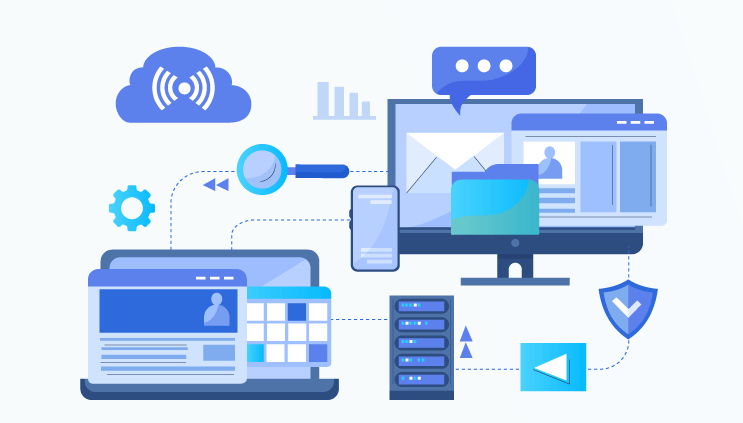 Digital experiences are becoming increasingly important to every organization as a means of projecting products and capabilities onto the ever-expanding number of devices and touchpoints that comprise consumers' digital lives. However, fewer than 25% of organizations often succeed in offering the components of a strong digital customer experience, such as mobile applications or device consistency.
Most companies face severe integration issues, which limit their capacity to supply critical components such as mobile applications or a consistent client experience. To address this, businesses must embrace a new way of API integration in the form of safe, simple-to-use unified APIs that can be readily incorporated into a wide range of digital touchpoints.
Deliver a Seamless Customer Experience through Unified APIs
Businesses must now communicate with customers and provide them with a seamless experience across all platforms. Thus, to secure long-term economic success, businesses must understand their clients' preferences holistically.
With many communication channels, such as SMS, voice, and email, each with its API, ensuring smooth connections and delivering end-to-end, harmonic customer experiences becomes a problem.
A unified API platform may assist organizations with unified api control in integrating all channels while eliminating reporting concerns, extra development effort, and confusion created by distinct channels. Above all, they can help to eliminate reliance on numerous channel APIs.
In today's market, data provides firms with a huge advantage over their competition. Enterprises that can uncover, analyze, and exploit data can open hitherto unexplored doors to corporate success. However, many businesses struggle with data because it is not centralized or is compartmentalized in outdated systems. Consolidated data may help provide better insights and deliver the experiences that customers want.
Unified api led connectivity may aid in data agility and the delivery of linked experiences. APIs may be used as a foundation for multiple applications to provide a flexible integration layer, allow data extraction, and acquire a comprehensive view. Organizations may use this adaptable integration method to make their numerous data sources discoverable and available to other parties, ensuring a seamless client experience.
Increases Security While Decreasing the Danger of Data Breaches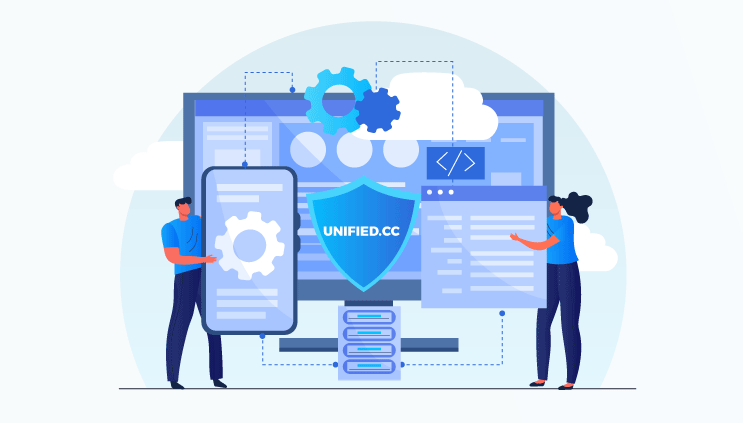 A Unified api gateway entails safeguarding the APIs that an organization owns and utilizes. Unified API advanced security includes extensive authentication methods and access restrictions meant to minimize unauthorized user access and protect APIs from unauthorized access. They also allow authorities to check that the client has the authority to access the data it is requesting. Furthermore, a unified API creates a safe sandbox environment for each program, separating it from other applications and protecting it from harmful code. Lastly, they secure sensitive payment information by letting consumers pay for things online without revealing the information to the eCommerce business by utilizing trusted third-party payment processing applications.
Unified.cc: One Of The Best Unified Apis On The Market
Unified.cc by 500apps is one of the best API managers on the market. It allows for the management of APIs with api manager and the resources to which they are linked from a single location. This includes not only developing security rules and access control regulations, but also developing, publishing, and managing APIs. Using the application, you can monitor and safeguard API usage as well as manage API access. advanced security in Unified.cc also includes extensive authentication methods and access restrictions meant to minimize unauthorized user access.
Summing It Up
APIs give an entrance point to company assets, including personal and sensitive data. Thus, rigorous access controls must be implemented. Without cryptographic techniques to encrypt data in transit, API data is vulnerable to alteration and unauthorized use. Furthermore, every organization has APIs that are unknown or forgotten. This leaves the organization vulnerable to attacks. Therefore, organizations require a tool that can efficiently manage and secure their APIs.
One such tool you can use to do so is Unified.cc by 500apps. The platform allows you to automate and integrate all of your services into a single API with the correct tools, saving time and money. It comprises complicated authentication methods and access restrictions meant to prohibit unauthorized user access and protect APIs from unauthorized access.
To avail of these different features, visit the 500apps website today!
Know Why Unified.cc is Best for Unified API Platform?
#2
Lower Maintenance Cost
#5
Multi - APIs Connectivity
#7
Performance Tracking & Monitoring Tool
#8
Centralized Logging System
#9
Unbelievable pricing - the lowest you will ever find
#10
Everything your business needs - 50 apps, 24/5 support and 99.95% uptime
Join the SaaS Revolution
All-in-One Suite of 50 apps

Unbelievable pricing - ₹999/user

24/5 Chat, Phone and Email Support