Best Practices for Designing and Managing Unified APIs
An application Programming Interface is a list of procedures and functions that allow you to access the features and data of other applications, operating systems, or services. The interfaces allow two unrelated applications to connect. The process simplifies app development and saves time and money. APIs provide flexibility, simplify administration and design, and involve innovation when designing new products or managing existing ones.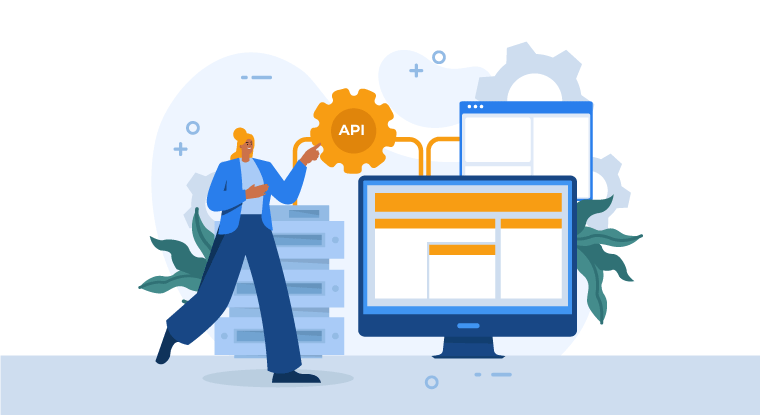 Developers can integrate new application components into the existing architecture easily via APIs to help IT teams and businesses collaborate. Organizations adopt various ways to build, design, manage, and easy deployment of API. The interface also allows businesses to share relevant data with customers and other users.
Why Build an API?
Most developers choose to set up an API platform before building their tools and applications. It is because they get significant advantages from building an API before a ready-to-use app.
API allows you to build a common core for use in multiple platforms like mobile apps, websites, plugins, etc. It eases the process every time you want to expand a product to a new platform.

It helps you separate the concerns between the front and back ends to avoid complexities when building the applications. So, using APIs to develop a product helps improve your productivity with an agile architecture.

API helps automate manual tasks to generate an effortless transition between linked applications.

It simplifies the implementation of new business models, applications, and digital products and enables effective complementation with third-party services.

API helps expand a brand's presence in the market by allowing the creation and development of innovative business models.
List Out the User Functionality of an API
API acts as a virtual intermediary for users as it relays information from an interface like a mobile app. APIs help users connect different software platform parts to ensure that the information reaches the right place. The API connection points function as internal communication channels and as a means for external tools to extract relevant information. Application Programming Interface allows programs to access data and interact with software components, microservices, or operating systems. The interface helps deliver a user response to the system and sends the system's response back to the user.
Understand the Type of API You Build
You must understand which types of APIs work best for a project before you plan to design and manage APIs. You can determine the API types with the help of the following factors.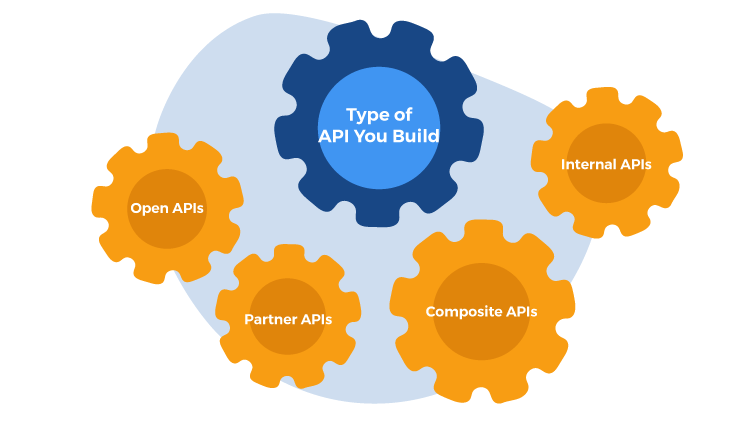 The intended use cases,

The person who will use and access the APIs,

The datasets and systems that need to get connected.
You must determine the optimal API type to build and design the architecture for effective api management and performance. You can understand the API type you want to build by analyzing the subcategories below.
Open APIs
Any developer can use and assess open APIs, also called external or public APIs. Open APIs have low authorization and authentication measures but are restricted to the assets they share with users. Most APIs in this category are free, while a few others require a subscription fee for use.
Partner APIs
You can share partner APIs externally among those who have a business relationship with your company that provides them. Authorized clients with official licenses have access to partner APIs, and their security measures are stronger compared to other APIs.
Internal APIs
Internal APIs or private APIs cannot get used by third parties. Internal APIs are available for use only inside companies and help streamline data transfer between systems and teams. Developers working within the company can use the APIs. Internal APIs do not get documented publicly unless the companies decide to go public with them.
Composite APIs
Composite APIs allow developers to receive a unified response from various servers because they combine multiple APIs. You can use a composite API if you want data from different data sources or applications. You can also automate calls and responses without intervention using composite APIs.
Best Practices for Managing Unified APIs
The best API Platform includes api documentation, publishing, and overseeing APIs in a scalable and secure environment. api management aims to allow an organization to monitor an interface's lifecycle and meet the needs of the applications and the developers. You need to indulge in the best practices for API design so that you can manage the interface efficiently later. Some of the best practices for managing unified APIs are mentioned below.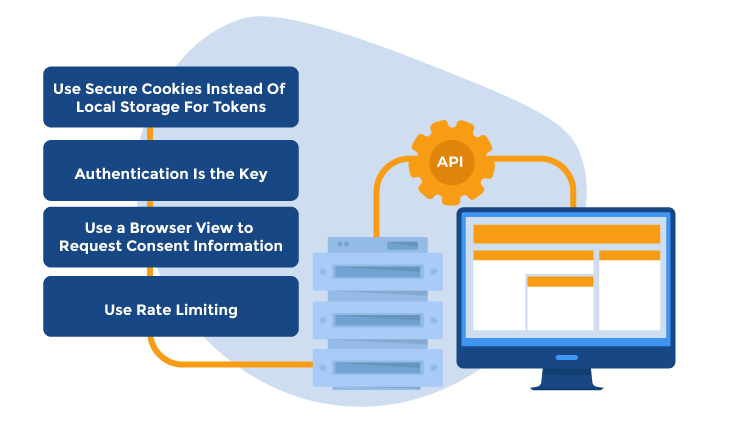 Use Secure Cookies Instead of Local Storage for Tokens
APIs and web applications need to store tokens to manage user sessions failing which every user request will require reauthentication. You will get two options for token storage – local storage and cookies. You should never store tokens in local storage because it is vulnerable to cross-site scripting (XSS) attacks. You must store tokens in cookies that are secure and provide various attributes to block attacks.
Authentication is the Key
The API key best practices include protecting them from unauthorized use with the relevant API keys and client certificate authentication. API key authentication is the best way to ensure API advanced security. You can manage, track, and maintain all API keys that verify and regulate how the interfaces get used. API key management ensures that the correct software and users can connect with the APIs.
Use a Browser View to Request Consent Information
You can manage the user content and privacy by using a dedicated browser to request consent information via APIs in api manager. A site-specific browser dedicates itself to accessing pages from a single source on a computer network. Such browsers help simplify complex API functions and allow them to start with launching desktop icons for standard non-browser applications.
Use Rate Limiting
Rate limiting or API limiting is an essential component of internet security. Limiting is a technique to control the rate at which the API gets used. The process helps make your API secure and scalable and prevents severe lag time or unexpected traffic spikes.
Summing It Up
APIs act as a contract of service between two applications so that they can connect using responses and requests. You must design and manage APIs before moving forward with building other tools and applications. Are you looking for the best API platform that provides a unified approach to the development of apps and tools? Try using Unified.cc and stay up to date with the latest changes in application development processes while eliminating the need to maintain multiple copies of a single code.
Know Why Unified.cc is Best for Unified API Platform?
#2
Lower Maintenance Cost
#5
Multi - APIs Connectivity
#7
Performance Tracking & Monitoring Tool
#8
Centralized Logging System
#9
Unbelievable pricing - the lowest you will ever find
#10
Everything your business needs - 50 apps, 24/5 support and 99.95% uptime
Join the SaaS Revolution
All-in-One Suite of 50 apps

Unbelievable pricing - ₹999/user

24/5 Chat, Phone and Email Support