Best API Integration Platform and Its Uses
Enterprise systems run smoothly thanks to the best API integration platform. It creates a connection between software and applications and offers a seamless transfer or sharing between data, software, and hardware.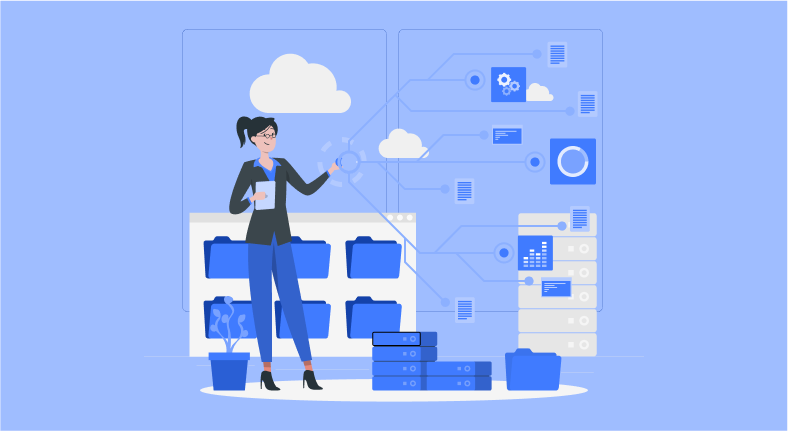 Whatever the workplace is, you must have heard about the importance of the best API integration platform for your organization. API integrations ensure a smooth workflow of sensitive information through various departments. As technology has seeped into our day-to-day activities, APIs have become a vital part of everything we do online, from sending messages online and shopping to booking flight tickets on the website. Around 77 percent of business owners believe that an API integration platform allows them to improve their productivity, get advanced security, and increase direct revenue.
If you feel exhausted trying to find the best API integration platform that enables you to understand its necessity in your organization, your surf stops right here. We are here to explain what an API integration platform is and mention the uses of this platform in the business.
What Makes The Best API Integration Platform?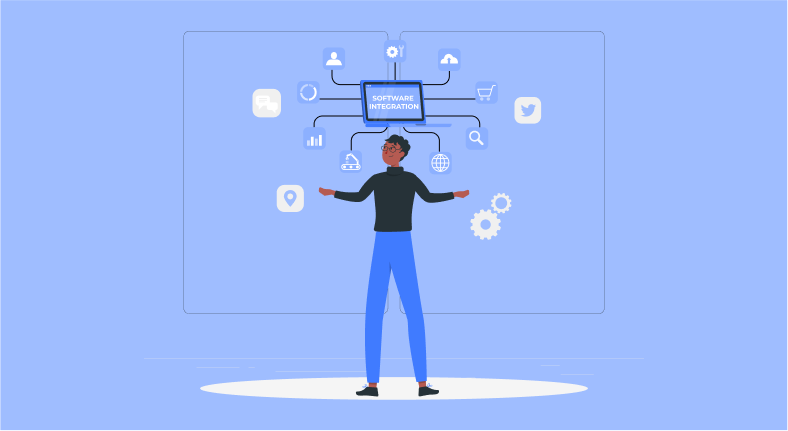 When you create and implement an API (Application Programming Interface), you should have the right software offering you the right tools. API integrations enable your organization to automate the business process and enhance the process of sharing data between various applications seamlessly. Here, the best API integration platform allows you to interact and exchange sensitive information between APIs and other systems without difficulty.
If your organization uses different applications to manage market or sales-related operations, the best API integration platform will ensure to combine the required data and store them within their enterprise database. Hence, you need data integration services to connect to a source system, extract data, share data, and incorporate it with data from other systems. It ensures to facilitate you with good connectivity and communication between two or more software applications.
Uses of The Best API Integration Platform
Here are a few main uses of the best API integration platform in your business:
Connect With Cloud Apps Seamlessly
Today, thousands of cloud apps exist, becoming an important part of every business. The legacy integration technologies like enterprise service buses (ESBs) are specifically designed in the era of on-premises. However, with rapid growth in technology, you get to support modern API-led connectivity beyond just a firewall. The best API integration platform designed in the cloud era allows you to connect to modern APIs without any hurdles.
Improves Team Productivity And Efficiency
To create and manage an API, you would require a developer to design an API through coding. However, the best API integration platform mitigates the need for developers to create apps specifically for this purpose, enabling business users to integrate api management tools in a visual interface. This way, your team solely focuses on being more productive to enhance work efficiency. Hence, an effective platform is key to increasing operational efficiency and enabling your team to reuse resources and discover IT assets with much ease.
One-stop Solution
The best API integration platform is a one-stop solution for all your API-related tasks, from data retrieval to updating and data deletion. It allows you to quickly access all information from one place, which provides you with advanced security and better competency. The best API integration platform helps you keep track of all your APIs. An API manager enables the management of all APIs in one place and creates advanced security policies and access control regulations to ensure that no unauthorized users access your api integration platform.
Experience The No Code API Integration
The best API Integration platform should be designed in a way to cater to all your business requirements that need zero coding. Unified.cc designed by 500apps, is one such software that allows you to create multiple APIs through a single api integration service. With the Unified API platform, you can speed up the development time, enabling your team to focus on the tasks that need their effort and automate other menial and repetitive tasks. Unified.cc allows developers to combine several data models without any code complexity and connect multiple APIs in one go.
SaaS API Integration
SaaS integration is achieved due to APIs as it automates the communication between two APIs. It is a step forward to enabling a seamless flow of data between various applications in your organization. It is a software-to-software interface that creates a way for your software applications running in the cloud to share information, eliminating the need for an employee to manually move the data from one place to another. The main benefit of SaaS integration or business process automation is that it eliminates the manual process of entering data, leaves no room for human intervention, and provides you with a real-time data overview.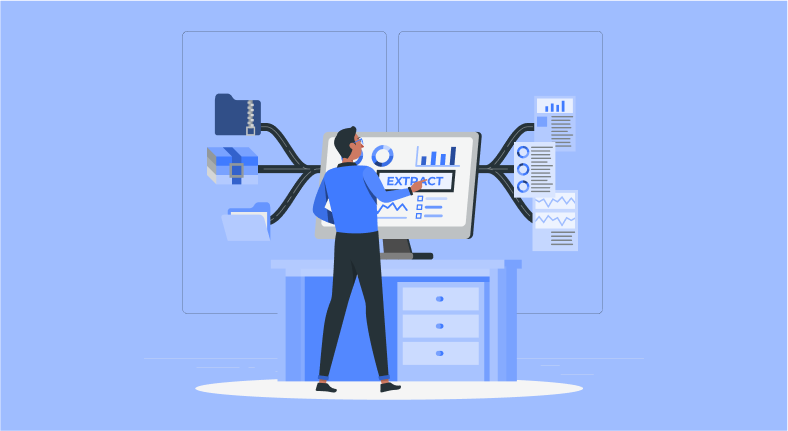 Advantages of The Best API Integration Platform
The unified API platform is one of the best software designed and developed by 500apps. The unified API platform offers special unified API control features that help you manage all your applications from a centralized location. Some of its exclusive features mentioned below are the key reasons why you should invest your money in the best API integration platform:
API Manager
This feature allows you to manage all your APIs in one place. With an API manager, you can receive, send, and update data in any accessible api development service seamlessly. It offers you API versioning, with which you can easily make interface changes without hampering the current API usage.
API Gateway
Having an api gateway is an essential feature to ensure that you have control to access management. With this feature, you can monitor and protect the API usage and ensure that all API calls go through the API gateway to cross-check the users' authentication before they access your APIs. With the best api gateway, you can also create custom APIs for the codes running in other APIs.
Advanced Security
Every business owner seeks the best API integration platform that provides advanced security to their APIs. Hence, you should always choose software that provides you with advanced security to limit access to any unauthorized users. The unified API platform provides you with API security testing and authorization features to instantly identify security flaws and ensure that the data that passes through is protected from malicious attacks and threats.
API-Led Connectivity
This feature allows users to engage partners, employees, and customers without difficulty. API-led connectivity allows you to reuse the IT assets and mitigates the need for creating them again and users navigating various platforms to connect to their APIs. It combines all the integrations in one place, enabling you to create powerful tools and making the whole process effortless. With an extensive integration of developing new tools by connecting APIs and various enterprise technologies, you can accomplish more business goals in a single go.
Summing It Up
The best API integration platform makes it easier to manage your APIs altogether instead of managing each of them individually. It can significantly reduce your administrative burden by helping you create and manage all the APIs on a single platform. With the right platform in place, you can be sure of their capabilities of improving your work efficiency and integrating new technologies as the digital world evolves. If you are in search of the best API integration platform out there, Unified.cc by 500apps should be your go-to choice. For more information about the features offered by this software, visit the 500apps website today!
Know Why Unified.cc is Best for Unified API Platform?
#2
Lower Maintenance Cost
#5
Multi - APIs Connectivity
#7
Performance Tracking & Monitoring Tool
#8
Centralized Logging System
#9
Unbelievable pricing - the lowest you will ever find
#10
Everything your business needs - 50 apps, 24/5 support and 99.95% uptime
Join the SaaS Revolution
All-in-One Suite of 50 apps

Unbelievable pricing - ₹999/user

24/5 Chat, Phone and Email Support