Challenges of API Integration and How to Overcome Them
Today's online services are closely integrated with other platforms. Vendors must be able to expose and consume data in order to fit into the ecosystem of associated applications. This is why they create connections and open their APIs so that vendors may exchange data with partners, internal software developers, and consumers. This is known as integration. Let's look at an example. Order management systems require access to data on items, customers, shipping, and inventory levels in order to process orders. In this instance, the best approach to establishing a continuous data interchange is to use a data exchange protocol to integrate with the shopping cart.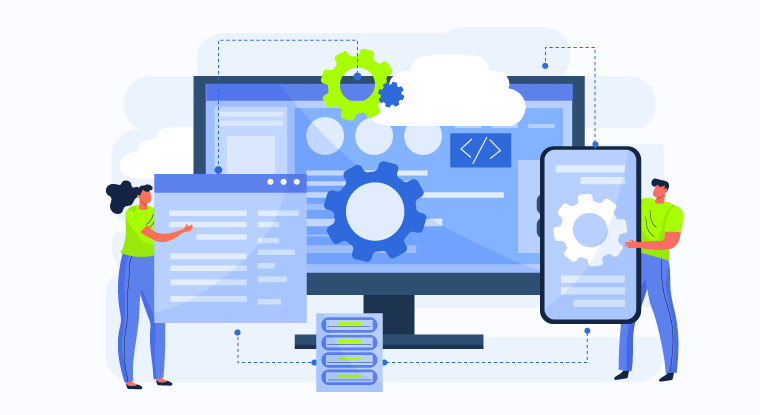 Why Is API Integration Tricky?
API integration is a collection of API methods that connect several programs by exchanging data. API integration features enable CRUD (create, read, update, and delete) activities, which are essential for maintaining and accessing data via rest api management.
The most prevalent API integration obstacles or challenges providers face are high cost, high maintenance and upgrading, system variety, and technological complexity. We will look at these obstacles in detail in the sections below.
The Five Challenges of API Integration
API integration can be a complex and challenging process, and there are several obstacles that organizations must overcome to successfully integrate APIs into their systems. Let's explore five of the most common challenges that organizations face when integrating APIs.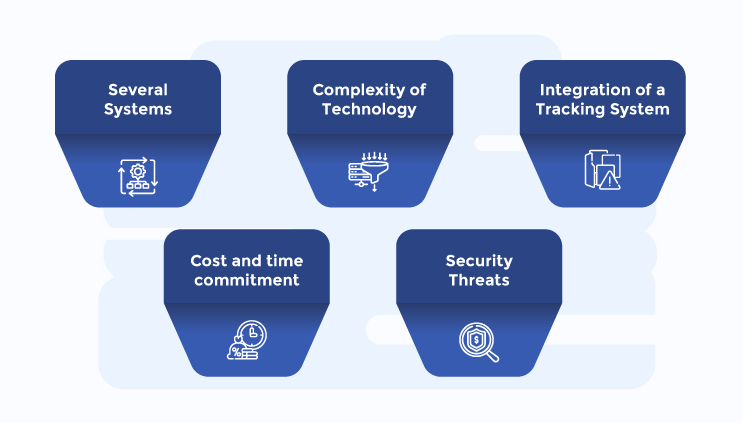 Several Systems
While APIs can connect two systems, system integrations are not standardized. Each connection may provide its own set of issues that, if unchecked, will quickly aggravate the development team.
Furthermore, depending on their technical compatibility, certain systems may take longer to connect than others. Again, optimizing API deployment helps reduce the difficulties of integrating several systems simultaneously. Thus, you must concentrate on the most critical systems that will benefit the most.
Complexity of Technology
API integration can cause a variety of challenges, the most prevalent of which is its complexity. Adopting API technology necessitates rethinking internal systems, procedures and KPIs, security, communication standards, data management and integrity, and governance. The difficulties of this task cannot be emphasized.
Integration of a Tracking System
The final challenge is to ensure that the API testing system communicates properly with the data tracking system. This is required to return correct results on whether a call is operating properly. It is also used to monitor API performance in the background. As this stage may occur late in the process, the team may be too exhausted to give it the attention it requires.
Cost and time commitment
API technologies are a long-term investment that might be rather costly in the beginning. Aside from the applications themselves, employing experienced developers and training staff may soon surpass your budget. Costs for maintenance and upgrading may also rise with time.
Security Threats
Nearly 4,000 data breaches occurred in the United States in 2019, exposing over 4 billion records in the banking, government, healthcare, and education sectors. In fact, since 2016, there has been an increase in data breaches. Hackers are growing more adept and gaining access to greater datasets as technology progresses. This is one of the most dangerous API problems for novice users. As API technology is reliant on web-based tools, businesses are vulnerable to breaches if not rigorously safeguarded. Thus, advanced security should be a primary consideration in API integration initiatives from the start.
How Unified API Platform Helps API Integration?
A Unified API platform was found to solve the continuously rising complexity of connecting different systems and to help businesses get a competitive advantage in the market with unified api control by allowing them to use every tool of their choice concurrently.
Unified API is a middleware layer that may be customized to operate as a point of integration for all data sources through api gateway, APIs, and services on the market. This mid-level interface allows a company to observe the rest of its resources through a single large peephole, reducing operational complexity and allowing them to provide the greatest services at substantially reduced integration costs.
Unified.cc by 500apps is one such unified API integration platform you can utilize. api manager allows for managing APIs and the resources linked to them from a single location, which includes developing security rules and access control regulations and developing, publishing, and managing APIs. It also allows developers the freedom to create as many projects as they like. As a result, developers may concentrate on their job without being sidetracked by ideas of how many projects they can complete.
5 Tips for Choosing the Right API Integration Strategy
Now that we've covered the basics of what an API is and why integration is important, let's dive into 5 tips for choosing the right API integration strategy.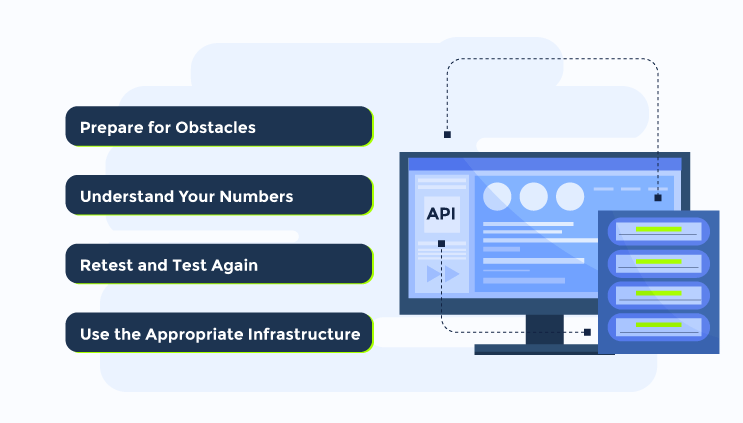 Prepare for Obstacles
As with any new development project, prepare your team by learning about the most prevalent API integration difficulties. They are:
The alignment of various project components, such as benchmarks and goals, stakeholder roles, integrity, compatibility, and security, all play an important part in project success. You must ensure that important members of each team are present and aware of the integration's specifics. Aside from the project management complications, the technology and development complexities will keep teams awake at night. You must create a plan with milestones and schedule weekly meetings to understand the responsibilities of each team. This also helps determine if the benchmarks have been met.
Understand Your Numbers
You must grasp your finances and know your figures. Your business case must demonstrate how it will help address an issue and why it is critical for your organization's long-term sustainability and growth, including revenue growth and cost-cutting potential.
Retest and Test Again
Teams must do integration tests to ensure that the application operates as expected. Proper testing will reveal items that were missed or were not foreseen. Errors and probable undesired input and output scenarios that may have a detrimental influence on the integration's performance should be fixed immediately during the development stage.
Integration testing should be performed to assess a system's or component's compliance with defined functional criteria and verify whether it fulfills the expectations for functionality, dependability, performance, and security and achieves the desired results.
Use the Appropriate Infrastructure
Your API management approach requires the correct infrastructure. You can integrate with existing technology, whether it's an on-premise solution or a cloud service. If you want to add new capabilities or features to your present configuration, selecting technologies that work well together makes this much easier. Furthermore, APIs can place a heavy burden on software and technology, particularly when data transfers occur. Thus, you must make sure your hardware is strong enough to meet the demands of your API management approach.
Summing It Up
In layman's terms, API integration makes life easier and better for your organization, the consumers, and the partners who compose your business environment. In technical terms, it provides two important skills that your integration strategy could not have previously benefited from.
For starters, it allows you direct control and insight over your most key revenue-generating end-to-end business processes. Secondly, you have a decision as to how such a platform would be best implemented in your specific situation. You may want a self-service model or a managed one. The choice is yours.
Know Why Unified.cc is Best for Unified API Platform?
#2
Lower Maintenance Cost
#5
Multi - APIs Connectivity
#7
Performance Tracking & Monitoring Tool
#8
Centralized Logging System
#9
Unbelievable pricing - the lowest you will ever find
#10
Everything your business needs - 50 apps, 24/5 support and 99.95% uptime
Join the SaaS Revolution
All-in-One Suite of 50 apps

Unbelievable pricing - ₹999/user

24/5 Chat, Phone and Email Support