All about API Management Service & Key Benefits
More API management service (application program interface) firms are emerging as APIs take over the globe. However, what are API management services, and what are their advantages? This article is going to answer this question and many more.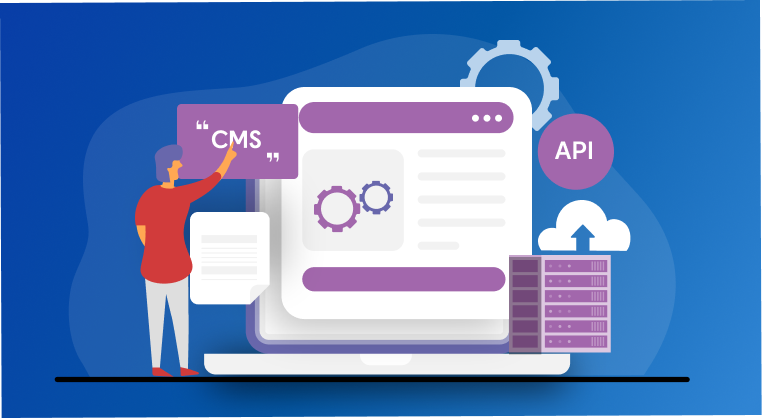 An API management service is a "meta" data format that allows developers to communicate with multiple different systems' APIs through a single interface. API management service development is ideal for product integration when they are not screen scraping and cover a small number of systems with a high degree of data and method similarity.
API Management Service Development Workflow For Developers
API management service is highly beneficial for developers. Here are some of its benefits:
API management services relieve developers of the burden of learning the intricacies of each system.

Adds a layer of protection because a partner system does not need to access the principal database of another system directly.

Using API management service, developers only need to write code once and then adjust it for each target architecture.

API management services can be utilized with many architectures and suppliers. Thus, it provides developers the flexibility and option to construct their applications for new hardware targets and stimulates wide developer and ecosystem partner participation and innovation.
Advantages & Disadvantages Of API management Service Development
API management services have their advantages and disadvantages. Let's take a closer look at both sides of the coin to better understand how these services can benefit or potentially hinder your organization.
Advantage: Easy Development
API management services reduce integration barriers and eliminate the time-consuming process of debugging APIs. An aggregator might extract useful metadata and even locate real-world items using machine-readable standards. an API management service Manager layer can also aid in the transformation or masking of potentially sensitive data to fulfill regulatory standards such as HIPAA, PSD2, and GDPR.
Advantage: Web And Live Scale
API management service development is intended for usage by real-time and high-volume applications. Previously, data was sent in a variety of formats, ranging from flat files to streams. Flat files, in particular, encourage you to construct applications using copies of the data, which means the local copy becomes obsolete. On the other hand, an API management service Gateway allows usage in real-time and on-demand, ensuring that end-users always have the most up-to-date information.
Advantage: Latency Is Low
Some data sets are time-sensitive. The API management service platform supports the most recent technologies for delivering this information with the shortest feasible latencies and in scalable methods to handle massive quantities. This functionality is provided for rail and buses.
Advantage: Faster And Better Work
The design-driven development lifecycle may represent a shift in how you do things as a developer. However, this is a good sign. You can now accomplish your work considerably more efficiently and thoroughly. You can concentrate on providing a truly exceptional experience rather than getting mired down in the technicalities.
Advantage: Reduce The Structural And Operational Complexity
Data in a company are plentiful, but it is very sophisticated in many places for most consumer applications. The API management service is intended for customer-facing applications, and the data output is intended to be simply understood and supportive of customer-facing application use cases.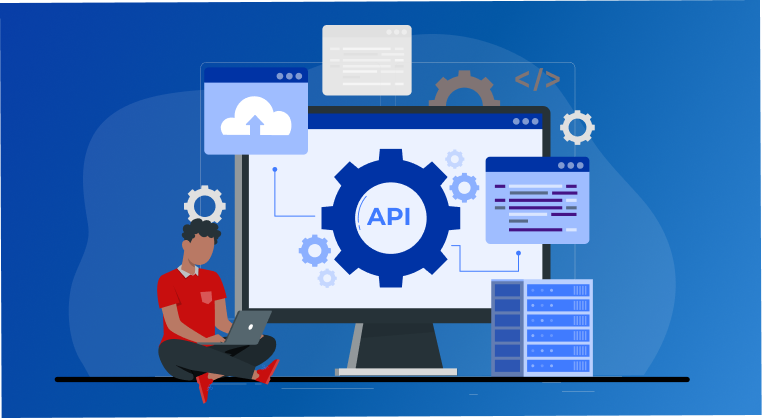 Disadvantage: Take Some Time To Get Used To
API management services take some time to get accustomed to. However, a new enterprise architectural pattern is proposed every few months, and these paradigms are evolving faster than enterprises can adopt them. Thus, you must spend the time required to adjust to new tools.
Disadvantage: It Is Not As Efficient
API Platforms available on the market are not custom-built for your organization. Hence, they may not be as efficient. But how much does efficiency cost? If you've ever used an API, you may know that it's unusual to utilize its features. Hence, utilizing a readily available API management service is not a huge setback.
Guidelines for Creating an API Management Service Development
Now that we've discussed the basics of API management services, let's take a look at some guidelines you should follow when creating your own API management service development.
Begin With Your Objectives And Target Users
API strategic planning is essential for long-term success. The API should benefit both its targeted consumers and your company. A private API, for example, can only be utilized by developers within your organization. On the other hand, public APIs can be accessed by anybody with access to your API.
Create The API
Before starting to write the code, it is essential to create an architecture that meets your demands along with the needs of the developers who may use the API. All APIs must fulfill the following non-functional requirements:
Availability: The API should be available at all times.
Usability: Developers should be able to learn and utilize the system with minimum effort.
Security: The API should be safeguarded against malicious users.
Testability: Testers should be able to find any flaws readily.
Scalability: The system should be able to manage surges in load.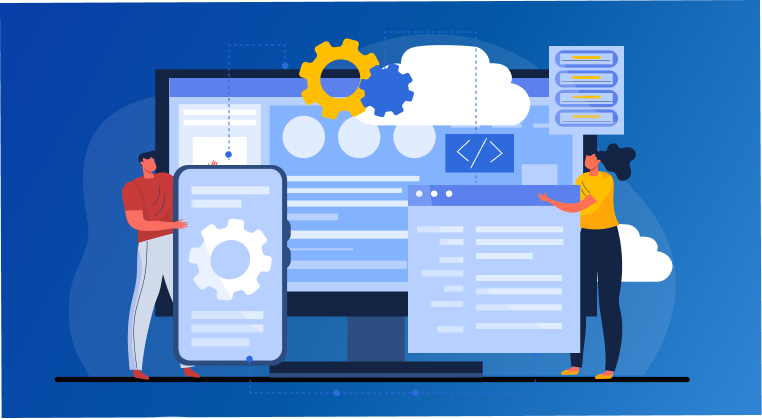 API Testing
API virtualization allows you to begin testing your API before it is completed. You may do Functional, Reliability, Load, Security, and other types of tests in addition to Unit and Integration tests. Here are some general guidelines for API testing:
Test API functions independently.

Utilize realistic data for realistic results.

Test under a variety of network circumstances that users may face in production.

Simulate failures and edge situations by quickly changing replies.

Avoid using live APIs for performance.
When done with testing and reviewing, it's time to deploy your API to production. Most enterprise APIs are hosted on API gateways that guarantee high security, performance, and scalability.
Summing It Up
API management service development may standardize data models, build compliance and security models, and improve the developer experience. Even though the concept is still relatively new, numerous API management services currently exist, demonstrating their business viability.
Before deciding on a provider, consider what connections your clients want and how much coverage the API management service can provide. If your developers have to conduct considerable work directly with the partner APIs anyhow, it may not be worth incurring the additional costs.
However, if the API management service vendor meets the vast majority of your customers' integration needs, it can be a smart choice for quick development.
You can consider the API management service Management system for your business: Unified.cc by 500apps. This system allows developers to utilize 200 different programs via a single API management service, making it considerably easier to master a single set of instructions rather than attempting to learn how to use several separate applications. Furthermore, Powerful Java SDKs allow developers to quickly connect to many services and data sources, making them a perfect choice for constructing large-scale applications. It also has significant advantages over traditional development platforms, such as enhanced performance and scalability. Many more features that Unified.cc offers. To avail of them, visit the 500apps website today!
Know Why Unified.cc is Best for Unified API Platform?
#2
Lower Maintenance Cost
#5
Multi - APIs Connectivity
#7
Performance Tracking & Monitoring Tool
#8
Centralized Logging System
#9
Unbelievable pricing - the lowest you will ever find
#10
Everything your business needs - 50 apps, 24/5 support and 99.95% uptime
Join the SaaS Revolution
All-in-One Suite of 50 apps

Unbelievable pricing - ₹999/user

24/5 Chat, Phone and Email Support